November 4 – December 31 / 2023
VRIENDEN
Aardappelmarkt 15, 3311 BA Dordrecht
The Netherlands

Open: every weekend form 1 pm to 5 pm
www.wg-gallery.com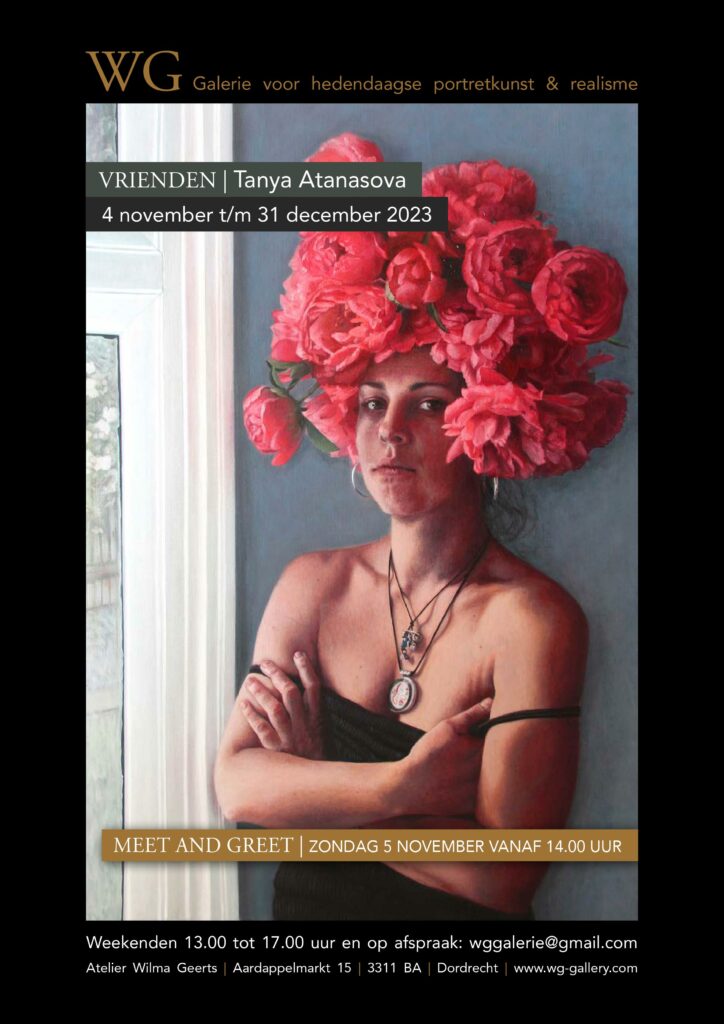 ---

TO THE MOON!
THE LUNAR CODEX
In a surprise that was so 2021, noted physicist/writer/collector/curator Dr. Samuel Peralta organized a digital archive of creative work (writing, film and art) called the LUNAR CODEX – launching the works of contemporary artists all over the world in three LUNAR TIME CAPSULES including 6 of my works: "PHILIP", "PHILIP DYEING HIS BEARD AND EYEBROWS WITH HENNA", "TIGER", "SMOKEY EYES / JOËLLE", JENS" and "LOU"! ✨
read more about the LUNAR CODEX HERE
---
International FiKVA Award for painters 2023
OPEN CALL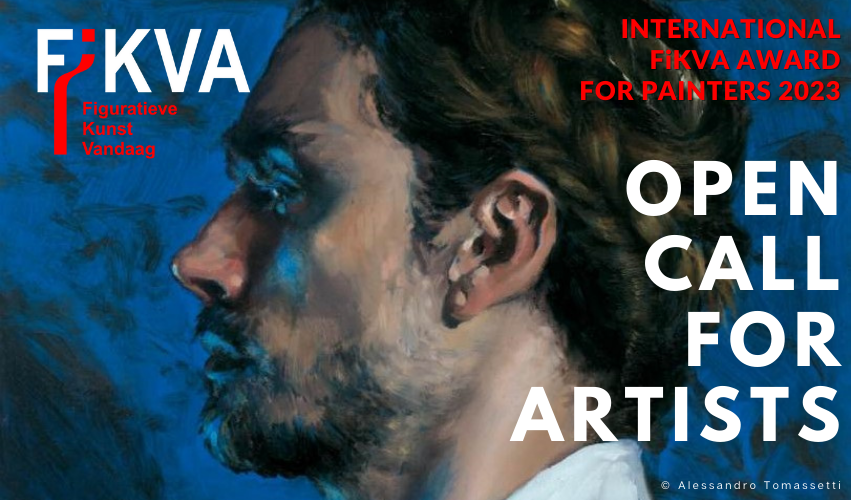 The FiKVA Foundation announces its 2nd international contest for representational & figurative painters. This competition aims to encourage and support artists financially and provide them with an opportunity to exhibit their best work online.

Enter the paintings produced the last two years you are most proud of, and you could win up to €5000 in cash and other prizes!

The International FiKVA Award for painters is a global online competition, open to all artists 18 years of age or older. The FiKVA Award welcomes entries in all genres: hyperrealism, photorealism, classical and modern realism, surrealism, and imaginative realism – as long as the artwork reads as representational and not stylized or abstract.

---
HOMO SUM
July 9 – August 22 / 2021
Timmermans-Opsomer Museum / Netelaan Museum 4, 2500 Lier
Galerij Artisjok / Antwerpsestraat 64, 2500 Lier

Thursday / Friday / Saterday / Sunday from 2pm to 6pm

www.galerijartisjok.com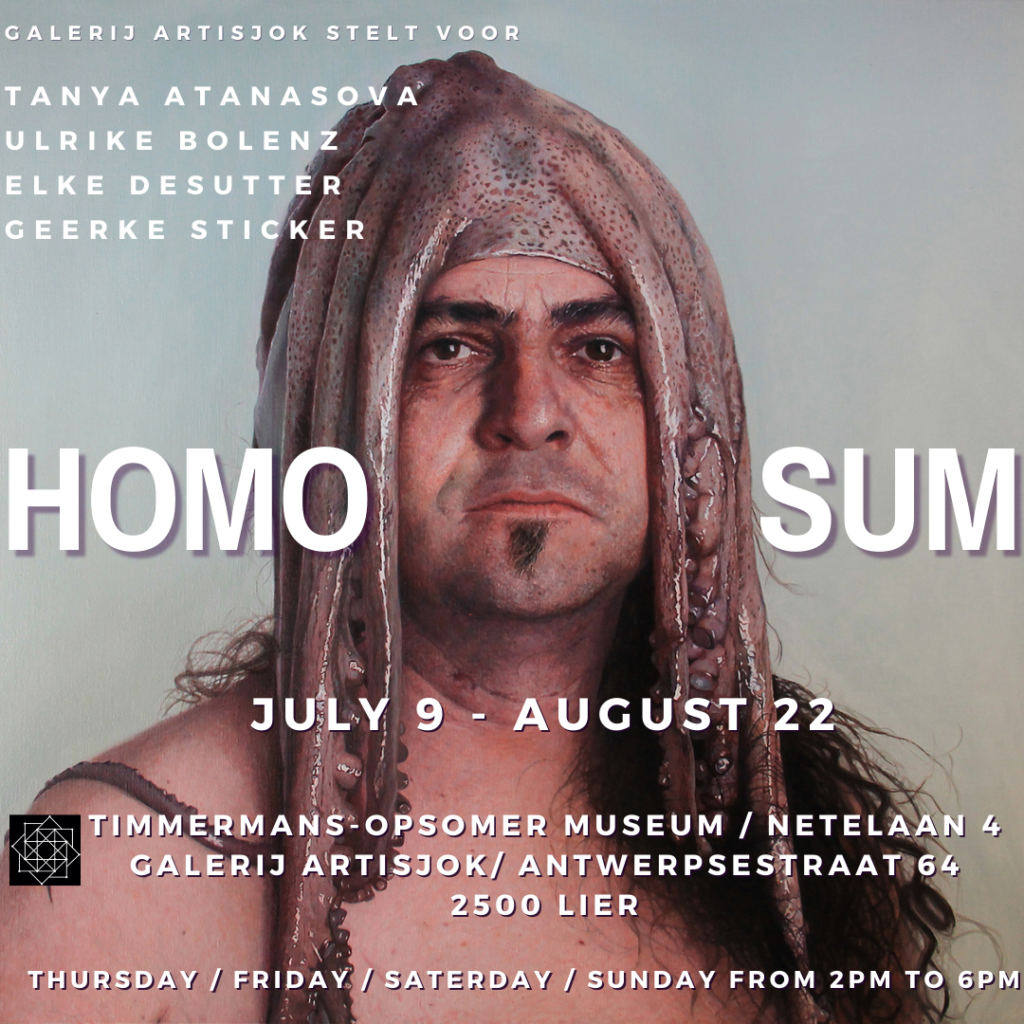 ---



NATIONALE PRIJS VOOR SCHILDER KUNST VAN DE ST

AD IEPER – LOUISE DEHEM
April 24 –

Ma

y 23 / 2021

---



WOMEN PAINTING
March 8 – June 14 / 2021
MEAM – Museu Europeu d'Art Modern
Carrer de la Barra de Ferro 5, Barcelona, Spain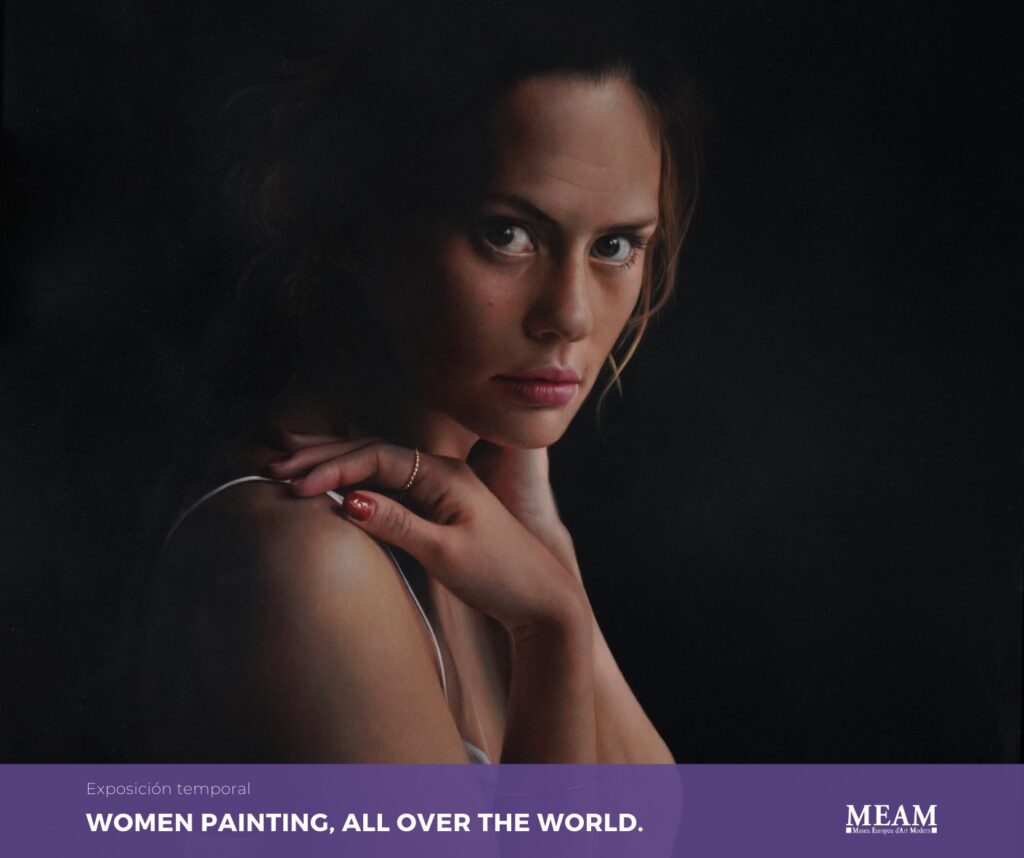 My last interview for Fine Art Connoisseur Magazine is out!
Please, follow the link and check it out!


---

ECHTE MENSEN – Solo exhibition
February 6 – 28 / 2021
Cultuurhuis de Bijl, Dorp 1, 2980 Zoersel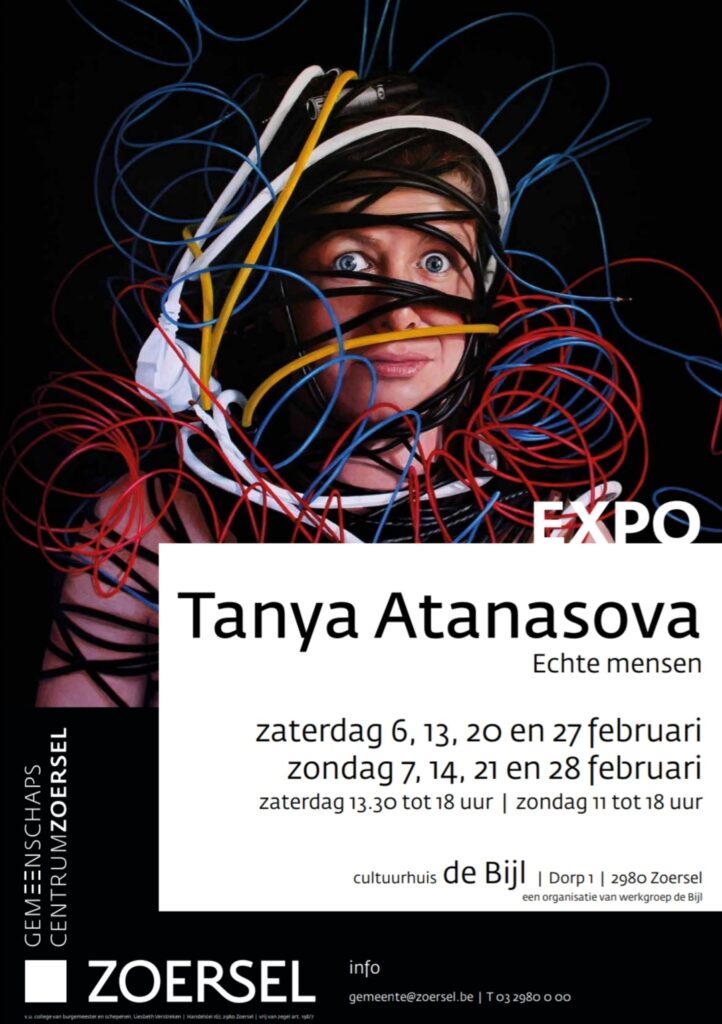 ---
---