Artist Tanya Atanasova / Boynes Emerging Artist Award / Chantal Boynes / Australia / 2020 
PoetsArtists 'The Creator and The Muse' @ 33 Contemporary + Kathrin Longhurst Interview / Beautiful Bizarre Magazin / Bella Harris / Australia / 2020
Hyperrealistische kunst van Tanya Atanasova /100% EXPO / Guido Van den Bogaert / Belgium / 2019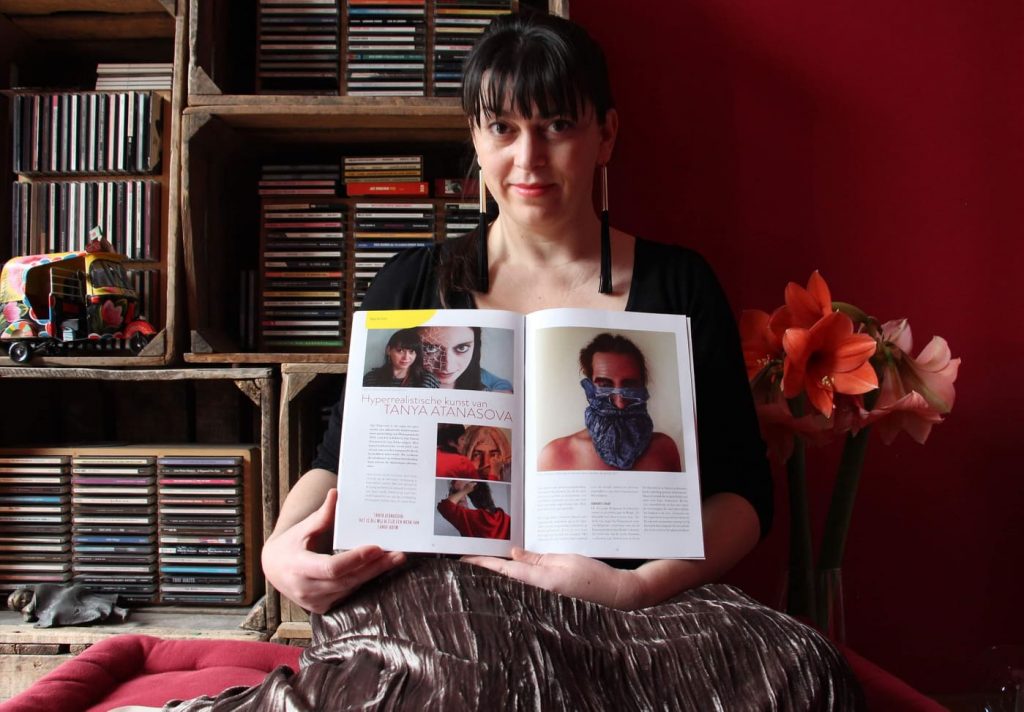 Achter de schermen bij Ongezien #4 / Gazet Van Antwerpen / Antwerp, Belgium / Aug 1, 2019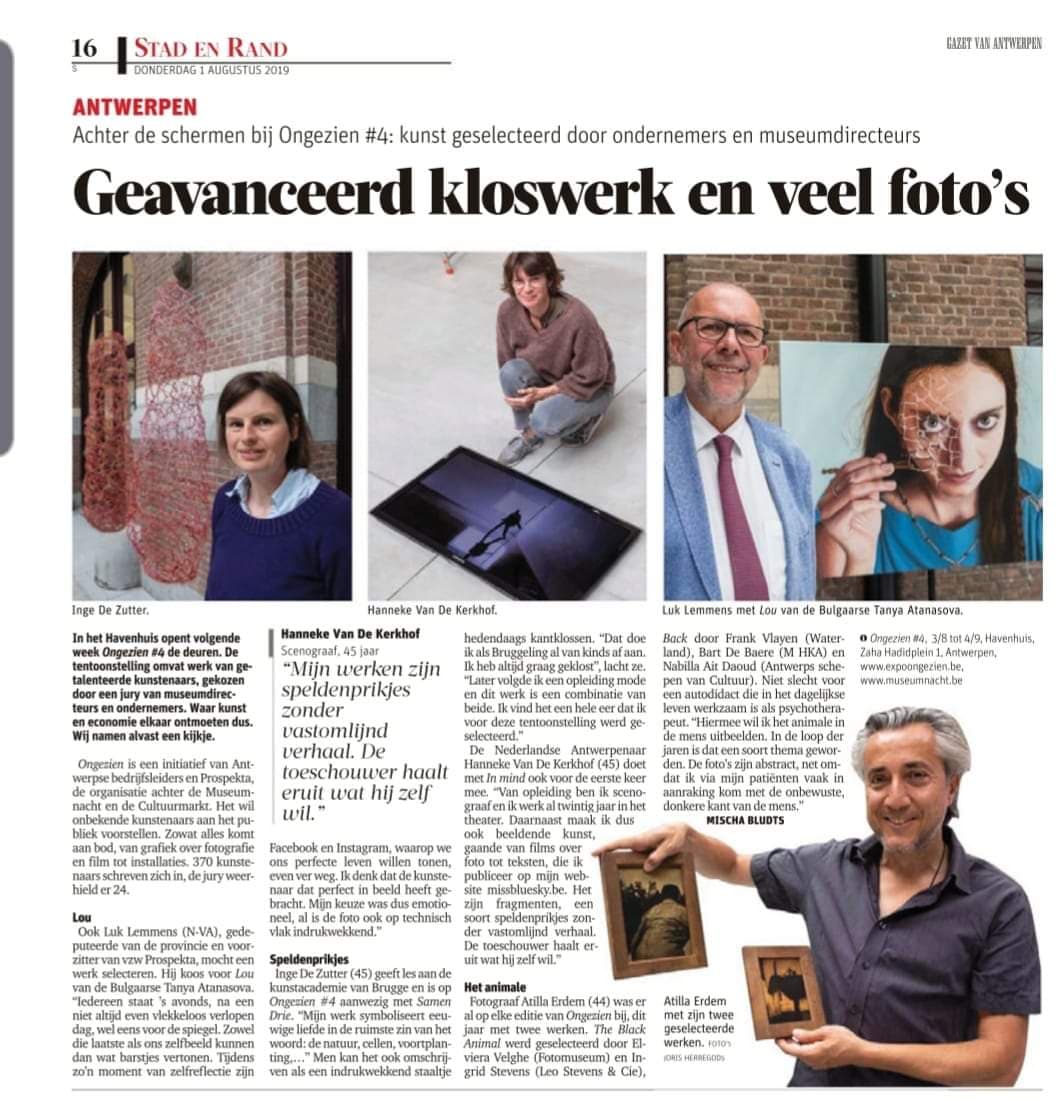 Ongeziene kunst in het havenhuis / ATV- news /  Walter Schrooten / Antwerp, Belgium / 2019

I capture my friends' personalities in oil paintings / Bored Panda / Tanya Atanasova / Online community / 2019

https://www.boredpanda.com/personal-portraits-painting-tanya-atanasova

PoetsArtists celebrates International Women's Day with a new exhibition / Beautiful Bizarre Magazine / Lorena Kloosterboer / Australia / 2019
PoetsArtists Celebrates International Women's Day With A New Exhibition

Reportatge de l'exposició Painting Today / Betevé / Spain / 2019
An International Women's Day Exhibition / Fine Art Connoisseur / Fine Art Today / USA / 2019
All about Painting Today / Pintando Hoy - International Women's Day exhibition in MEAM, Barcelona / 2019:
Interview of the month / The Guide Artist / Patricia Sanchez Saiffe / Spain / 2018
Click HERE if you want to read/download the whole interview.
Juryrapport / Exhibition "Ongezien #3" / Frank Vlayen & Bart Debaere / Belgium / 2018
"Atanasova is niet enkel technisch onderlegd, maar voert ook een boeiend en ambitieus artistiek onderzoek om vanuit een interessante invalshoek portretten te maken. Daarbij worden lichaam, persoonlijkheid en historiek samengebracht in één krachtig beeld."
Keuze van Frank Vlayen (Waterland) / Bart Debaere (Directeur M HKA)
Personal Portraits of Friends by Tanya Atanasova / BOOOOOOOM / Didi Menendez / USA / 2018
Painting the figure now - Preview / PoetsArtists / Didi Menedez / USA / 2018
100 Facebook portraits / PoetsArtists / Didi Menendez / USA / 2017
50 Badass figurative painters to follow on instagram / PoetsArtists / Didi Menendez / USA 2017
One to watch / Fine Art Connoisseur newsletter / Andrew Webster / USA 2017